A GCMS MassHunter Qual add-in

The German Automobile Association describes method VDA 278. It is a thermal desorption analysis for organic emissions from interior components of a vehicle.
Samples are collected from dashboard parts heated at controlled temperatures.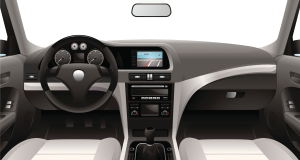 And analyzed on instruments like this …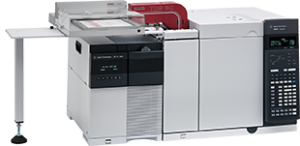 Finally calculation and reporting is done in MassHunter Qualitative Analysis …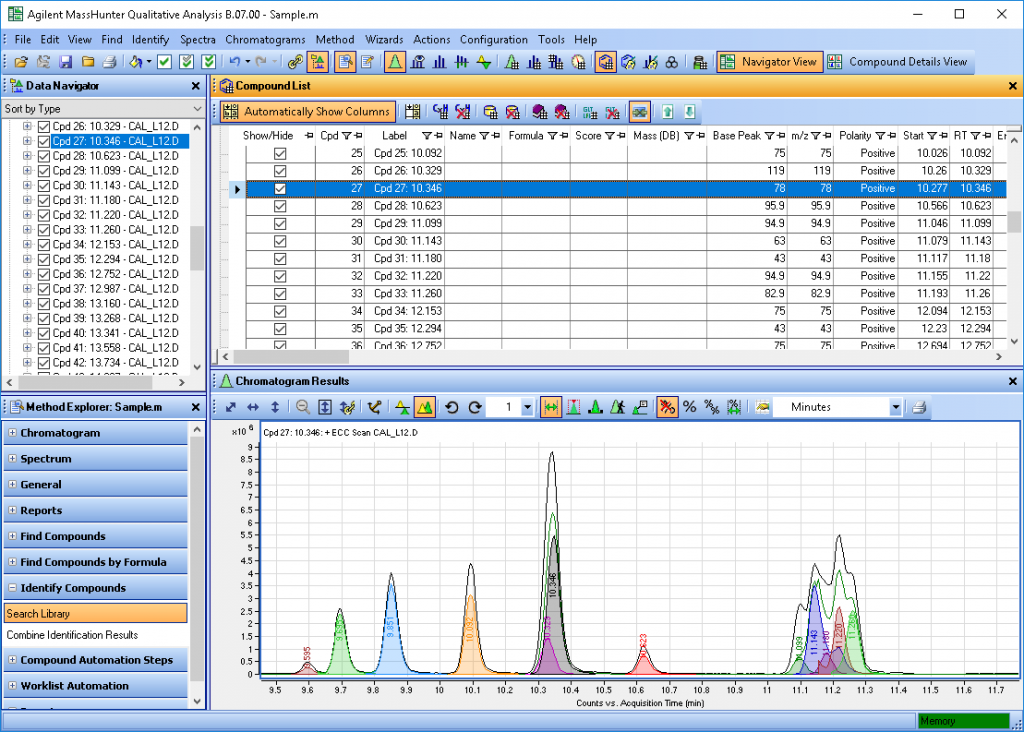 You are probably here because this last step is complex and time consuming.
Emission Calculator makes it easy, that is why we called it EC! And the boss will appreciate that your typical processing time for a single sample is reduced from hours to minutes.
The report
First look at the report. Templates are based on Excel, and customizable in every detail. You will appreciate how easy reporting is with EC. Here is an example report …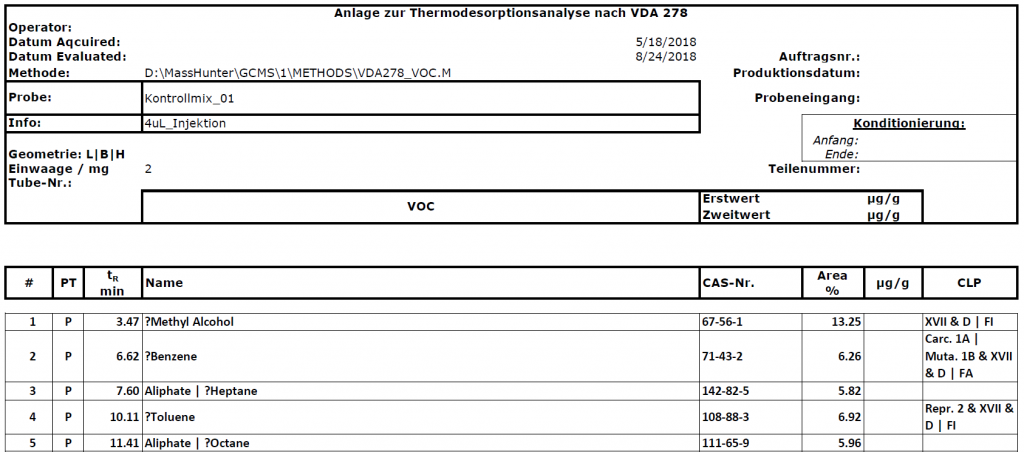 How did we get there?
The following data files were acquired …
Blank
Retention Index standard
Control standard QC 1
Control standard QC 2
Semi-quantitation standard 1
Semi-quantitation standard 2
Sample 1
Sample 2
All data files are loaded in MassHunter …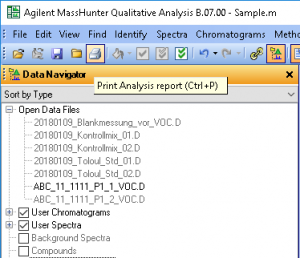 EC is available from the Actions menu …

And opens a new window …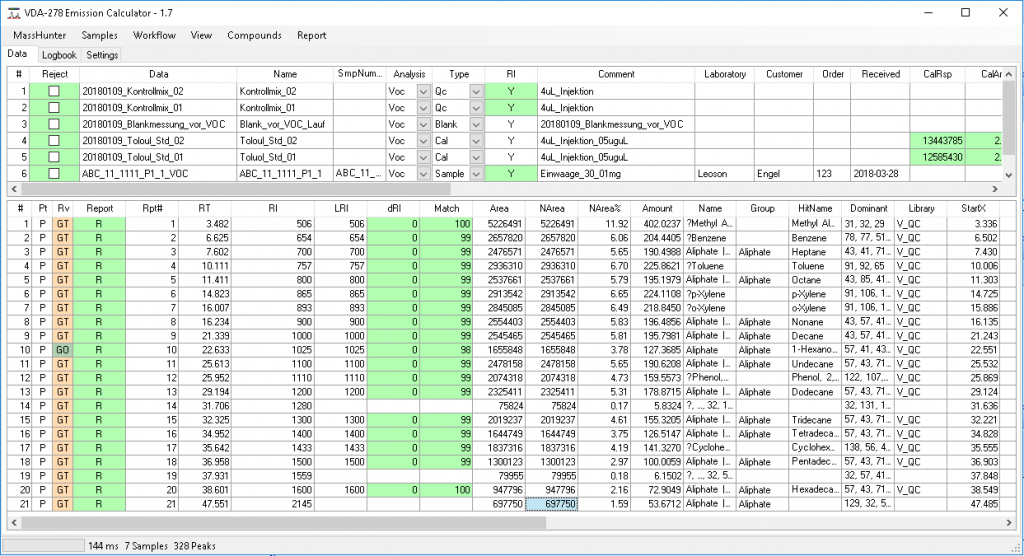 The user interface has a lot of features for processing and reviewing. Luckily there is a Workflow dialog with buttons …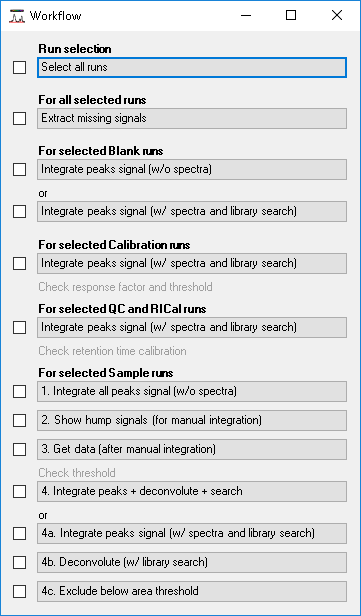 Each sample and each analysis type (VOC or FOG) can have distinct methods and settings …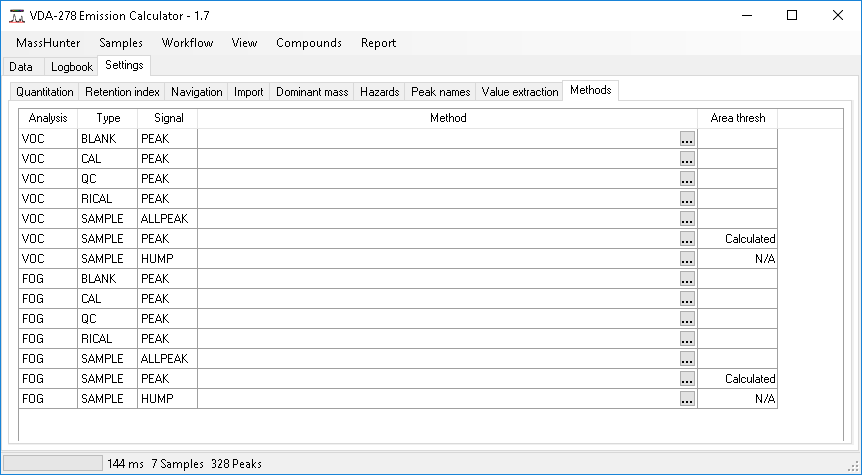 Just add text and logo to the default template and create your reports.
Instrument license
Since you were reading until this point, you well might want to ask for a price. There is no upgrade from another solution available. Each GCMS instrument requires a license. A license allows installation on multiple PC's and use by multiple chemists as long as each GCMS that produces data for Emission Calculator has a license. Additional instrument licenses can be obtained at a discounted price.
Customization, installation, training and support
To speed up implementation, onsite visits can be ordered as needed.
Features
Really there are to many features to list here.  Anyway, who will read and understand such lists?
Extract required signals in MassHunter
Supports integration and deconvolution
Improving the MassHunter Retention Index concept
Assigns compound group names and mz lists for unknowns
Bidirectional navigation with MassHunter compounds
Methods per analysis type and sample type
Automatic adjustment of integration threshold
Adding new compounds to spectral libraries
Easy and highly customizable Excel report templates
Beautiful customizable chromatogram reporting
Automatic Toluene standard quantification
Supported Hazard lists: CPL, Reach and GADSL
Keyboard shortcuts for fast reviewing
Screenshots
Screenshots makes things usually more clear.
Here is the general menu, listing the keyboard shortcuts …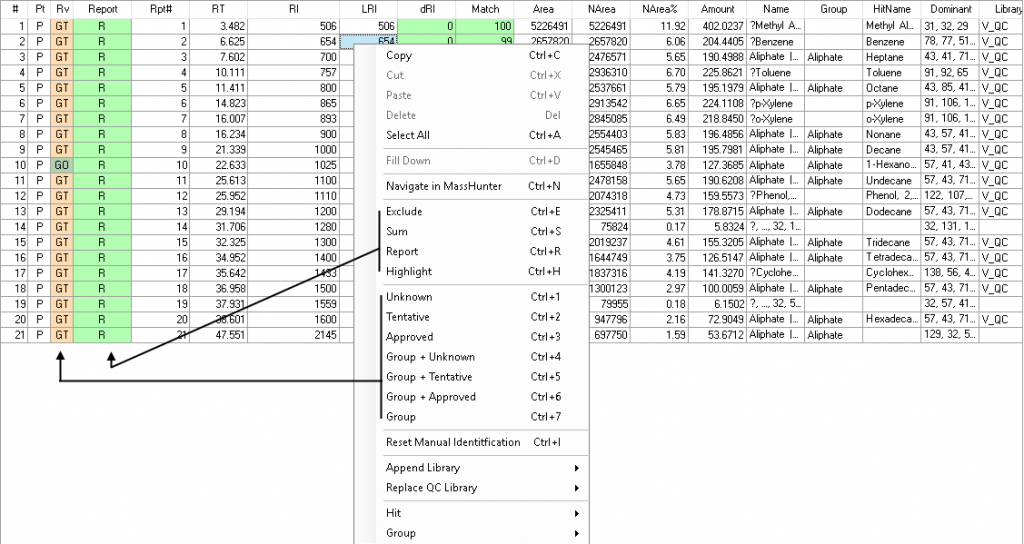 And here the hit menu, showing the dRI to improve reviewing …

Demo by TeamViewer
Since there are only a couple of screenshots, shall we do a one hour demo with TeamViewer? Just drop me an Email.